Quite an eventful few days this week so far. Yesterday, I took Allie to an executive golf course with the intention of teaching her a few things on the driving range. However, the course was wide open, so we took on 18 holes. Allie has visited the range once before -- over a year ago. I did not know what to expect. Well, it took a few holes with a positive attitude and she got the hang of her own junior clubs and went to town, averaging about 12 a hole on par 3's. She loves her pink driver and junior Odyssey putter. She never lost a ball and kept hitting it straight. I ended up being her caddie at times. I found a few things in my own game to bring some minimal confidence back. We finished 18 in less than 2.5 hours.
We both had a wonderful time!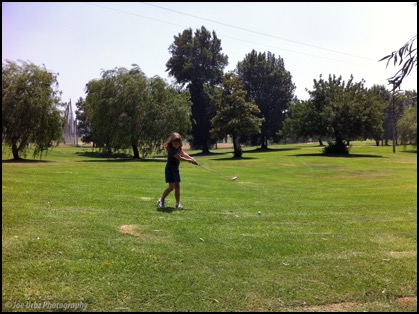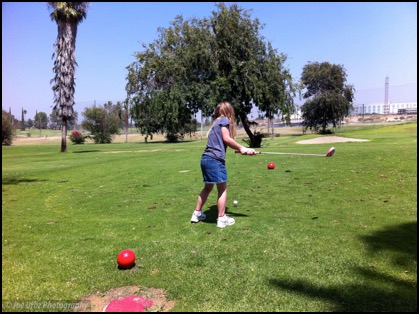 Now for the other news-- my new Canon lens came in (4fL 70-200 IS). Just testing it in the back yard yielded
tack sharp
images. I get to put away my Canon 55-250mm IS for now. What a major difference! Now, I am saving for a Black Rapid RS-5 strap and Canon 1.4 converter.
*Happy Dance!*
Now to capture some Perseids and maybe a visit to Joshua Tree National Park.
PS>
Football is back!